DUBAI
---
British Postal Administration
(April 1st, 1948 – June 13th, 1963)
The Dubai post office was transferred to the British Postal Agency administration on April 1st, 1948, and British surcharged in "Annas" and "Rupees" were placed on sale in Dubai.
The British Postal Administration may be divided into two periods. From April 1st, 1948 to January 6th, 1961, Dubai used British stamps and from January 7th, 1961 to June 13th, 1963, Dubai used the Trucial States stamps. During the first period twelve issues of Great Britain stamps and eight aerogrammes were used, and during the second period one set and one aerogramme only were used.
As Pakistani administration, British postal administration used the Indian cancels Type 6 and 7 until replaced by British cancels during the year 1949. The Indian boxed registration cahet, was also used during the British period, until replaced by a British registration labels inscribed in English only.
---

Back to UAE page.

More information about DUBAI postal history can be found in the following links

Indian Postal Administration - Pakistani Postal Administration - - Back to DUBAI page.
---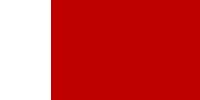 ---
DUBAIDUBAIDUBAIDUBAIDUBAIDUBAIDUBAIDUBAIDUBAI DUBAIDUBAIDUBAIDUBAIDUBAIDUBAIDUBAIDUBAIDUBAI DUBAIDUBAIDUBAIDUBAIDUBAI